About Dr Rasya Dixit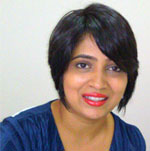 Dr Rasya Dixit, Medical Director, is a trusted clinical and cosmetic dermatologist from Bangalore, with more than 10 years of experience and expertise in her field.
She is a graduate of the prestigious St. John's Medical College, Bangalore. She pursued her postgraduate degree in Dermatology in the world renowned Christian Medical College, Vellore. Dr Rasya is a rank student in both her undergraduate and post graduate studies. Read More
Virtual Practice
You can get answers to all your health-related questions, book online appointments and even share your health record with Dr. Rasya Dixit, from her Virtual Practice.
Ask a Question
Outstanding Skin Care Expert!!!! Dr. Rasya Dixit is an amazing physician, who has mastered skin care, and also has superb interpersonal skills. After doing my rounds with dermatologists in the city , I was very happy to find her. Words can not express my sincere gratitude for how Dr. Rasya transformed my skin. When I first visited Dr. Rasya, I hid under a layer of makeup and often felt a little insecure without my makeup and additives because I suffered from acne and very dark blemishes. I came to her office depressed by the state of my skin caused by the stress of my profession in general. After a few months, Dr. Rasya's treatments seriously TRANSFORMED MY SKIN. Thank you doc! In short, Dr. Rasya is an amazing skin and beauty expert. She is always very knowledgeable of the recent skin care developments. Also, she is very patient, always willing to answer questions.The best thing about her is that she never "over prescribes" any treatment , but always suggests the best one taking a lot of factors into consideration. And it works ! I owe my acne free – glowing complexion to her Dr. Rasya's demeanour and professionalism and that of her staff clinched my 100 star rating !!!

I have been receiving treatment at Dr.Rasya's clinic for the last 5 months now. Before going to her, I was told that there was little i could do to save my hair by other doctors. My baldness is hereditary – but i am only 26! Even though I went to her at a pretty advanced stage of male pattern baldness , she immediately put me on a simple treatment – both oral medicine as well as a topical treatment.She also suggested a suitable diet – high on proteins to help with the health of my hair. Within a couple of months, the hair grew thicker and denser. I started to see new hair appear where there were none and my hair fall has decreased to almost nil.

Dear Dr. Rasya, I just wanted to thank you very much for clearing up my skin! I have never had skin issues before this but had been suffering from this contact dermatitis on my face and neck for several months. I have visited several other doctors and gone through treatment with steroid creams and tablets, various lotions and moisturizers, all sorts of tests but the relief was always only temporary. The itching and burning were terrible and also left black marks on my face and neck which were very unsightly. You gave me a lot of attention and asked in-depth questions. The creams and ointment that you prescribed, as also the intensive "sealing in the moisture" by spraying spring water on the affected areas before moisturizing worked extremely well. I am now almost totally clear of the problem; thank you very much!

Am glad that I finally met a doctor I could trust my skin with. Am extremely happy with the Lazer hair reduction treatment. No scar no fuss…and fantastic results.

Extremely skilled and considerate doctor. Very approachable and does everything possible to help. So glad to have found her. Staff is also very nice. I wish them the best

Very professional and at the same time cordial atmosphere. Would definitely recommend to anyone looking for a dermatologist

Experience is great. Having laser treatment here and happy with the results. Thanks!!

Dr Rasya is one of the best dermatologists I have visited. She clearly explains the cause of the medical condition, the treatment procedures, side effects if any, and the time taken for the results. I am satisfied with the results of my treatments.

She worked the best for me! I had acute acne and pigmentation issues which am almost out of it :) in just couple of weeks (it took around 8 weeks to show on my skin)... The LED treatment is the best of all ..gives amazing results and very affordable. Seems like my struggle with acne has to an end. I have consulted quite a few dermatologists and all ended in making it worse (6 Years Phew)! I would definitely recommend her!!!

This is an acknowledgement and thanks to you for the fantastic work of beautifying my skin, through the complete removal of all acne and numerous warts that has been a very painful part of my growing up from early childhood!

I am deeply indebted and extremely grateful for your expertise and skill as a Cosmetic Surgeon, and the patient way in which you worked to remove every trace of those ugly warts!

I now enjoy a clear complexion, thanks to you Dr.Rasya and write this as a testimonial to your expertise as a Doctor so that it can be viewed by anyone interested in your Cosmetic Therapy and beauty treatment!!!